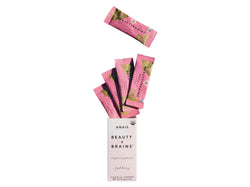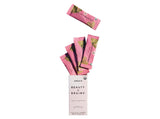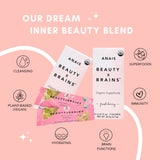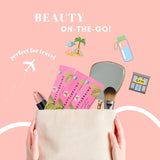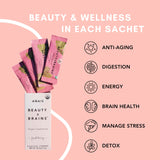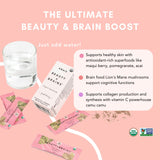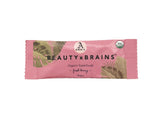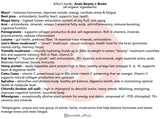 Beauty Sachets (box of 5 single sachets)
Beauty on-the-go! 
Perfect for travel! Create beauty drinks anytime, anywhere with single sachets. (5 sachets per box)
We created single sachets so that no matter where you are or what's going on in your day, you can have at least one super healthy food that supports your skin, brain health, and overall well-being. 
Fresh Berry is a light, refreshing flavor (like a tea!) with a hint of berries and lemon.
Highlighted Ingredients
- Maqui Berry: highest known antioxidant-rich fruit, combats signs of aging, promotes glowing skin* 
- Tremella: hydrating 'beauty mushroom' holds up to 500x its weight in water; natural source of vitamin D and fiber*
- Camu Camu: vitamin C powerhouse, which supports immunity and natural collagen production and synthesis*
- Lion's Mane: "smart mushroom," adaptogen, natural nootropic for brain function and focus*
- Spirulina: detoxifying, alkalizing, anti-inflammatory, for healthy pH balance and digestive health*
How to enjoy: mix or blend 1 sachet with water, smoothies, yogurt, non-dairy milk, or any favorite drink!
Certified Organic | Plant-based (Vegan) | Non-GMO Verified | Made in California
*These statements have not been evaluated by the Food and Drug Administration. This product is not intended to diagnose, treat, cure, or prevent any disease.